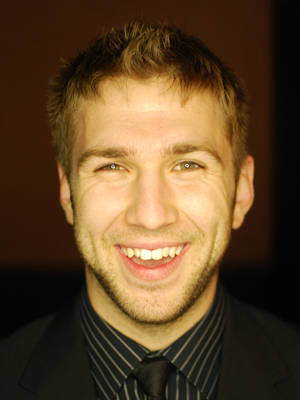 Login
for Additional Talent Info
(photos, videos)
If you do not yet have a user login,
register here
.
SiriusXM says "Myles Morrison is real deal hilarious." As an internationally touring comedian, Saskatoon born Myles Morrison has been lighting up stages all over the world, performing in 12 different countries overseas for NATO soldiers. With appearances at Just For Laughs JFL42, CBC's Laugh Out Loud, SiriusXM's Laugh Attack and Bite TV's Comedy Time, Myles consistently wins over crowds with his lovable personality and captivating stage presence. In 2018 Myles was a finalist in SiriusXM's "Top Comic" and the Cottage Country Comedy Festival called him "one of the funniest comedians in Canada." Myles' debut album "Uncommon Nonsense" can regularly be heard on SiriusXM's Canada Laughs, and his comedy sketches were official selections at the YYComedy Festival. Myles' clever blend of observations and comedic opinions immediately grab the whole audience's attention and never let it go. His wit, charm and quirky view of the world will leave your sides sore from laughing.
Testimonials
"After 35 years I've worked with thousands of opening acts. Myles Morrison was one of the best! His material was great! Clean and hilarious, original and current. I can't wait to work with him again! He's destined for success!"
-Louie Anderson, Emmy Award winning comedian
"Myles Morrison is real deal hilarious. He is the best thing to come out of the prairies since Gordie Howe."
-Ben Miner, Laugh Attack: SiriusXM
"Myles Morrison is kilometers ahead of many comedians I've seen. He makes me laugh every time. Like a class clown for adults, that you are allowed to laugh out loud at. True story."
-Steve Paterson, Host: CBC's The Debaters
"Myles Morrison is one of the funniest comedians in Canada today. His versatile style combined with charisma and a unique storytelling ability make everyone in the audience feel like they've known him for years and it is one of the reasons he is one of the most in demand comics in North America."
-Tyler Morrison, Director: Cottage Country Comedy Festival
"Our cheeks are still hurting from laughing so much! We were all rolling in the aisles laughing. From the Home Town of Comedian Brent Butt, We definitely know funny when we see it!"
-Joely Kidd, Executive Director: Tisdale Chamber of Commerce