Corporate Show Info
Team Building
2012-09-30 00:00:00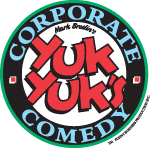 Team Building Shows:

Besides the best comedians in the country, we have great Team Building Interactive Shows as well. If you are looking for something a little different for your group, why not try CORPORATE FAMILY FEUD with host LAWRENCE MORGENSTERN, IMPROV SHOWDOWN with JOHN HASTINGS and FRIENDS, Mr and Mrs HYPNOTIST, or COMEDY MAGIC with DAVID MERRY.

These shows all go over well if you are looking to get your group involved in the fun. Details about each of these shows can be found by clicking on the Team Building Icon at the top of the page, then clicking on MORE in the lower right hand corner of the show that interests you.

If you would like to speak with an agent about one of our Special Shows, please call 1-800-899-9136x225 or email tony@yukyuks.com
Preview 2015: Are you versed in the medicines you are taking prescription or buy for yourself at the
Canadian pharmacy
? Experts believe that even the basic knowledge, such as the right dosage, interactions with other drugs or food may be critical to your health and even life. Today, people take more medications, prescription and non-than ever before, and the medical community is seriously concerned about the lack of information regarding the consumer they have taken drugs.
Studies have shown that only half of the patients taking the medication as directed in the recipe or in the instruction. Very many, especially the elderly and people with low education, not easy to read the drug information contained on the insert, and even more so to understand it. The more you know the medications and more often questioned about them by their doctors and pharmacists, the more likely to avoid problems.
So, before you leave the doctor's office, ask him a few questions about prescription drugs.