Corporate Show Info
Congratulations to Peter White!
2008-03-03 00:00:00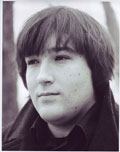 Peter White is the Halifax winner of the Great Canadian local Laugh Off.
The Halifax contest was a great success.
A big thanks also to all of our Halifax comedians who participated.
Peter will now be entered in the final 64 in Toronto for a chance at the $25,000 grand prize.
The international finals will be a week long competition taking place at our flagship Toronto club between April 7-13

Please join us in wishing Peter every success in this great contest!