Corporate Show Info
Trevor Boris Wins COCA 2008!
2008-07-17 00:00:00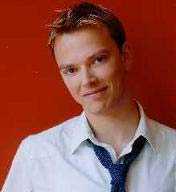 We'd like to congratulate Trevor Boris for his nomination and win at this year's COCA in Ottawa. The conference was a great success and Trevor's win for best comedian of the year was the perfect way to wrap up the Ottawa conference.

Congratulations Trevor!

Preview 2015: Are you versed in the medicines you are taking prescription or buy for yourself at the
Canadian pharmacy
? Experts believe that even the basic knowledge, such as the right dosage, interactions with other drugs or food may be critical to your health and even life. Today, people take more medications, prescription and non-than ever before, and the medical community is seriously concerned about the lack of information regarding the consumer they have taken drugs.
Studies have shown that only half of the patients taking the medication as directed in the recipe or in the instruction. Very many, especially the elderly and people with low education, not easy to read the drug information contained on the insert, and even more so to understand it. The more you know the medications and more often questioned about them by their doctors and pharmacists, the more likely to avoid problems.
So, before you leave the doctor's office, ask him a few questions about prescription drugs.