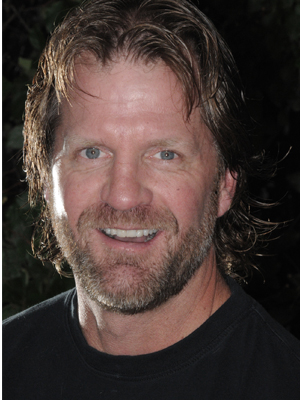 Login
for Additional Talent Info
(photos, videos)
If you do not yet have a user login,
register here
.
After graduating from Carleton University in Ottawa with a degree in Psychology, Scott took the next logical step that anyone with such a prestigious certificate would do, he pursued a career in life insurance sales. Two years of commissonless paydays later, he took his sales and financial skills, as well as his knowledge of the human psyche and got a job as a bank teller, quickly moving up the ladder to become a Financial Service Manager.
It took 7 years before he put two-and-two together and realized that people are screwed up... because of money. He quit his job and moved to Calgary to pursue something else. He had no idea it would be stand-up comedy.
Within six months he was performing at Yuk Yuk's, and within a year had performed at all the Yuk Yuk's clubs in Western Canada. In 1999 Scott entered the Yuk Yuk's Alberta's search for the Funniest New Comic and made it to the finals. Next, Scott showcased at the Just for Laughs Homegrown Comedy Competition in Calgary in 2001. Scott has also performed at numerous charity fundraisers and corporate Christmas parties, and is a full-time member of the Western Canada roster.
Scott toured through his home province of Ontario, telling his nutty stories from one end of the 401 to the other. Start looking there on a regular basis. There isn't enough humidity, or garbage strikes to keep him away.
Scott's fearless attitude and versatility, as well as his comfortable presence in front of a camera, landed him a job as the co-host of M-Style, which can be seen on Men T.V., on the digital network. Global raved about the show and renewed it for year two. Digital baby, Digital.
His overwhelming urge to travel has taken him to six different countries in just three years. Whether it's Watrous, Saskatchewan or Luangphabang, Laos, Scott will dazzle you with wacky stories about life on the road.
Dumas-testimonial
I was introduced to Scott Dumas on my 40th birthday party, what made this a very special night for me I had no idea that my husband had talked to Scott about coming over to our "shop" to give a comedy performance that night, I was a little intoxicated at the time Scott had arrive, and just thinking he was one our our employees I thought nothing of him being there, until one of our great family friends got on the microphone and announced for me to come upstairs and have a chair..... and there he was Scott Dumas or as I liked to call him Duane. Well I was thrilled with his comedy act and I was very impressed that he took the time out of his scheduled performance in Cranbrook British Columbia to come to our "shop" and entertain forty some people that he had never meet before, and made us all laugh until our stomachs hurt. Scott not only is a great comedian he is also a great human being, my friends had the time of their lives and I had a great 40th birthday party. Scott you will always be welcome over to the shop anytime, it was great meeting you and look forward in seeing you again in your travels. Thank you so very very much for taking the time out, and giving us a great memory in our journey in life.
- Your friends, Jan and Brad Tannas and all of our friends from the "SHOP"
Testimonials
"As one of the comedians with Funny Business Talent Agency, Scott Dumas was employed by the St. Albert Youth Community Centre and the Kinsmen Club of St. Albert for their annual Comedy show... Scott was not only a great comedian, who had the hundreds in attendance roaring in laughter, but he was a pleasure to deal... I am pleased to recommend him to any organization."
-Neil K - Alderman, City of St. Albert
"Scott Dumas was our headlining act for our Rotary Club's annual Chicken N Chuckles night and he was excellent. Everyone enjoyed Scott's performance and talked about it for days after... Scott was a pleasure to work with and I would recommend to anyone to hire Scott for your event."
-Cameron C – President, Rotary Club of Airdrie