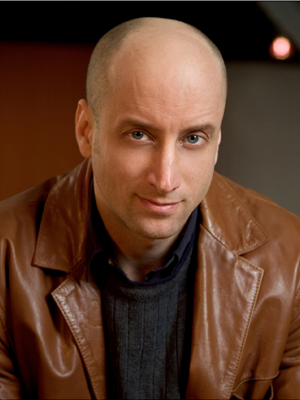 Login
for Additional Talent Info
(photos, videos)
If you do not yet have a user login,
register here
.
Scott Faulconbridge began his career with On the Spot, one of Canada's most popular and acclaimed Improv Troupe and two-time Canadian Comedy Award nominee for Best Improv Troupe. Scott's unique improvisational stage presence and witty observational style led Hour Magazine to label him one of Montreal's 'most promising' stand-up comedians.
Since then, Scott has taken his stand up act all over North America and the UK, where critics have described him as a 'goy Woody Allen' and 'insanely hilarious'. His stand-up appearances and specials have aired on Comedy Central, NBC, CTV and CBC. Scott has appeared at Just for Laughs numerous times as a stand-up, working with such acts as Chris Rock, Penn and Teller, Bill Maher and Richard Lewis. Scott has written for Discovery Kids 'Jacques Cousteau' and YTV's 'Fries With That'.
As an actor, Scott has landed numerous roles in television and film productions, including Stephen King's The Dead Zone, Abandon, Pure, Dice, Heist, Big Wolf on Campus, Seriously Weird and The Hunger.
Scott has also appeared on the ABC Movie Presentation of 'See Jane Date', the feature film 'Noel' starring Susan Sarandon and can be seen in the Disney Film "The Greatest Game Ever Played".
"Montreal's Most Promising Comedian." - Hour Magazine
"Faulconbridge's star is clearly on the rise." -Southam News
"A goy Woody Allen." - Bill Brownstein, The Montreal Gazette
"I see great things in the future for Scott Faulconbridge." - George Christie, The Hollywood Reporter
Testimonials
"Hi Howard, Scott was fantastic! My guys loved him. My jaw still hurts from laughing. Thanks again and until next time. "
-Joanne B, V.P, Events Manager, Ontario Trucking Association