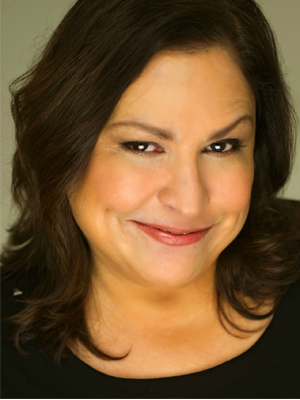 Login
for Additional Talent Info
(photos, videos)
If you do not yet have a user login,
register here
.
Martha Chaves is a Nicaraguan-Canadian award-winning comedian, actor, activist, and playwright. She is a regular in the comedy circuits in North America and Latin America. She has performed multiple times at The Just For Laughs Festival, The Winnipeg Comedy Festival, The Halifax Comedy Festival, Laugh out Loud, and The Debaters on CBC Radio; she's a regular panelist on CBC's "Because News," also on CBC radio. Her one-person show, "In Times of Trouble," was featured in CAMINOS at the ALUNA Theatre Festival (Toronto) in the SOULO Festival (Toronto) and in SOLOCOM, NYC. In 2015, 2016, and 2017 respectively. She has numerous TV appearances, like her Just For Laughs, and Winnipeg Comedy Festival Galas. She has had some small roles in major Hollywood movies, like John Q. with Denzel Washington.
Martha was voted Stand-up Comic of the Year at the 2018 Canadian Comedy Awards. Her debut comedy album, "Chunky Salsa," was featured among the 11 best comedy albums of 2019, according to Interrobang Magazine. She is also a fierce human rights advocate, using humour to challenge the status quo in four different languages. She's the host of The Nobel Women's Initiative podcast, "When Feminists Rule The World." She also happens to be funny as hell.
"The Grande Dame of Canadian Comedy is without a doubt – Martha Chaves. Her wit is infectious; her style is delightful and when you work with her – you are assured professionalism. Martha has always made me laugh out loud, and she is a genuine asset to Canadian comedy" ~Tracy Rideout, Producer CBC Radio - Laugh Out Loud
Testimonials
"We loved her performance. She (Martha Chaves) pegged the personality of some of our participants perfectly, engaged the audience, was easy going and flexible. We know our delegates like our comedian when they are retelling the jokes over the next couple of days, and they did indeed do that. Thanks so much for being so easy to work with."
-Sherry S, Norcat (Sudbury)
"Egale Canada was thrilled when Martha Chaves was available to host our IDENTITY Gala on May 24, 2018. Being familiar with Martha through her work with the CBC, we expected that she would bring to the event her usual high level of comedy and personality to a diverse Gala audience – which included the Prime Minister of Canada, The Hon. Justin P.J. Trudeau. However, Martha exceeded our expectations in every way! She was the perfect addition: fun and funny, simply a hit with the Gala crowd. Her interaction with the audience – and even conversing directly with the Prime Minister from the stage – brought many non-stop laughs and helped make the evening a resounding success. Working with Martha was a breeze. She was extremely accommodating, professional, prompt and a pleasure to deal with – exactly what we were looking for. Thank you, Martha!"
-Egale Canada - Mark Fellion
"Martha Chaves performed before an audience of nearly two hundred women for an International's Women's Day fundraiser put on by our service club, the Zonta Club of Kitchener-Waterloo. She had an amazing electricity with our group, weaving favourite pieces from past appearances in with fresh, surprising, and hilarious anecdotes. Audience members of every age group could hardly catch their breath they were laughing so hard! Our club has run this event for sixteen years and several attendees remarked that Martha was their favourite speaker we have ever had. Many thanks to Martha for her professionalism and her flexibility settling final event logistics."
-Linette Keller - Zonta Club of Kitchener-Waterloo