Toronto, 1976:
Platform shoes, disco and a bunch of ragtag comedians with no place to perform. Mark Breslin went to a friend who ran a community centre and asked if he could do a comedy show in their coffee house every Wednesday. "Sure, but it will cost you 38 bucks a night". Mark agonized over the expense, but committed to the idea and called the evening Yuk Yuk's. The rest is comedy history.
A few months later Mark made a decision which would have an equal impact upon the future of Canadian comedy. The comedians at Yuk Yuk's were good and wanted to pursue stand-up comedy as a career, but other than Yuk Yuk's they had no places to work. They asked Mark if he could call around the country to get them some bookings, so they could continue performing the comedy that they loved. "Why not an agency for comedians?", Mark asked himself. "I'll call this agency Funny Business," and everyone laughed.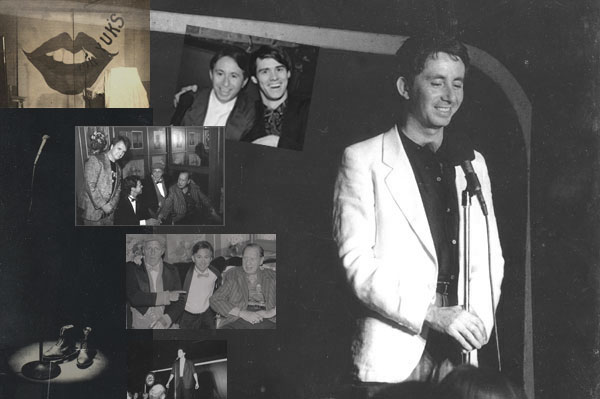 40 years later ...
Funny Business is still the #1 comedy agency in the country and going strong, keeping Canadian Comics working from coast to coast.
Whether you're planning a Fundraising Event, Corporate Function, Festival, Private Party, or a show for your School, Resort or Bar, we have comedians that are perfect for any function. We are by far the largest comedy agency in Canada, and the original. It feels great to bring laughter to Canadians from coast to coast and we are proud to serve you!