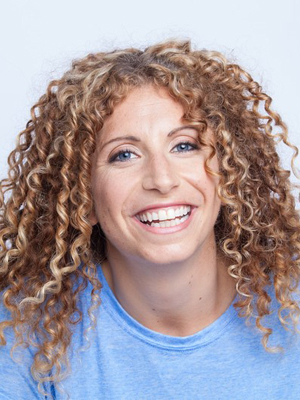 Login
for Additional Talent Info
(photos, videos)
If you do not yet have a user login,
register here
.
Adrienne Fish loves pulled pork sandwiches and is one of Canada's top up-and-coming comedians. Based out of Toronto, she combines observational comedy, from her everyday life as a nanny, with physical comedy that will make you believe you are in the room with her British mother (who is on morphine).

Chosen to compete for the Tim Sims Encouragement Fund Award in 2014 and appearing in different festivals across Canada and the States, it's clear that Adrienne is a natural. Off stage, she is featured weekly on local Toronto TV's Night Time with Michael A. Charbon, can be heard on SiriusXM's Canada Laughs and currently produces her own sell-out monthly show at the Comedy Bar. She's loud, she's funny, she's got a fro and she may even attempt to breakdance on stage, so buckle up and enjoy the laughs.