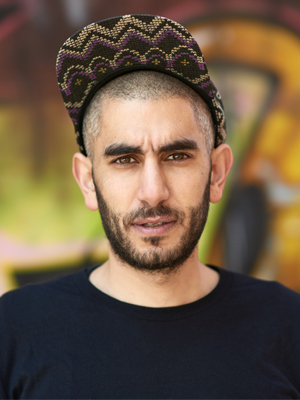 Categories:
Eastern Canada Comedians
,
Corporate Clean Comedians
,
College/University Humour
,
Sports Humour
,
Political Humour
,
Relationships Humour
,
MC/Host
,
Customized Writing
,
Private Parites
,
Bilingual/French
,
Customized Public Speaking Engagements
Login
for Additional Talent Info
(photos, videos)
If you do not yet have a user login,
register here
.
Born on Christmas day, a stone's throw from Bethlehem, Habib thought he was the second coming and almost entered priesthood. Several countries and questionable decisions later, he completed his Ph.D. to start doing stand-up. He has since performed at clubs across Canada, headlined Kenny Robinson's Nubian Show, and produced a comedy special for the Toronto Fringe Festival. Habib also runs an education non-profit and is helping start a Foundation in Toronto, where he currently lives. An admitted basketball junkie, he is likely the only Memphis Grizzlies fan not from Tennessee - or Vancouver. Habib may (definitely) own more shoes than anyone you know.