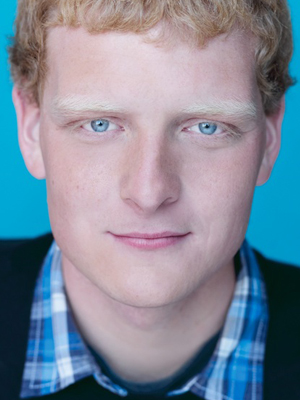 Login
for Additional Talent Info
(photos, videos)
My name is John Hastings and I am writing this bio, but will maintain the fact it is written by someone else, starting now:
John became a Stand-Up Comedian soon after his birth and has performed Stand Up Comedy in every Comedy Club in Canada that has asked him to perform. Some of the critical acclaim John has received are; "John's story telling ranks him up there with the best young comics in the country" from the Jake Labow at the Comedy Network, "Damn Funny " by Tristan Brand the editor of the alternative art blog indyish.com, "Abrasive Gold" by the Montreal Hour and "Pale, Ginger Haired and a Solid Stand Up Comedian" and "Funny, Actually!" by Bill Brownstein at the Montreal Gazette.
John was nominated for a Canadian Comedy award in the category of Best Newcomer, was named one of the five comedians to watch in 2010 by the Comedy Network, he was on of the 8 finalists in the XM Top 8 Young Comics in Canada Competition and was the winner of the Irwin Barker Canadian Homegrown Championship at the 2010 Just for Laughs Festival.
In between stand up comedy performances John has performed Improv comedy on the main stage of the National Arts Centre in Ottawa, sketch comedy with the Second City Conservatory Company, and founded Attack Attack Ensemble, which produced the critically acclaimed sketch comedy-musical Sex AKA Wieners and Boobs for the Joe Cazelet Theatre in Montreal and the Two Person Comedy Story show "We Call This Comedy" for the Montreal Fringe Festival in 2009 which was called "Solid and Hilarious" by the Montreal Hour and was named as an official selection of the 2009 Montreal Fringe Festival. Many people call John's performance "Awesome" and by many people we mean John's mom.
Testimonials
"I had the pleasure of working with John Hastings for the rollout of a new television channel at the Bite-tv press launch.... I found him to be one of the most professional and entertaining young comedians I've seen and worked with... John was able to connect with the audience and his performance, both fresh and relevant, set the tone for a success Bite-tv launch presentation... I recommend him as a comedic performer for any situation or event. "
-Marcia M, Creative Consultant, Bite TV