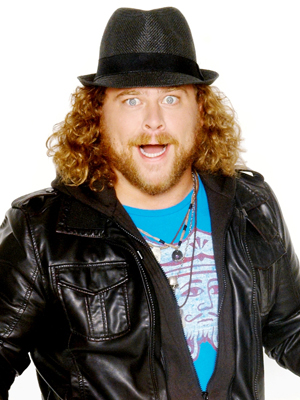 Login
for Additional Talent Info
(photos, videos)
If you do not yet have a user login,
register here
.
Ryan Horwood is a professional comedian and actor, and an amateur deep ocean diver in the pursuit of becoming AquaMan.
At a young age, Ryan knew he was born to be a perfomer. But coming from a small town with a popullation of 800, he knew he needed a bigger audience. Since moving to Toronto, Ryan has been having a blast performing at some of the most fun shows in the city. With his small town charm, quick wit and killer stories, Ryan is an immediate hit with any crowd.
Perhaps you have seen him hosting shows all over the city, or lately at Yuk Yuks where he was recently been signed on to the full time roster. Keep an eye out for him at a club near you!
As an actor, Ryan has been in countless commercials (for sure more then seven). He has appeared on YTV's Monster Warriors, "Howie Do It" with Howie Mandell and A&E's Breakout Kings. Ryan also starred in the Gemini Award winning Family Channel "OverRuled" as Van Dansen (Currently "OverRuled" can be seen Mon-Fri at 9:30pm on Disney XD.)
To keep up with show dates, or just be tuned into his hilarious mind, follow @RyanHorwood on Twitter.