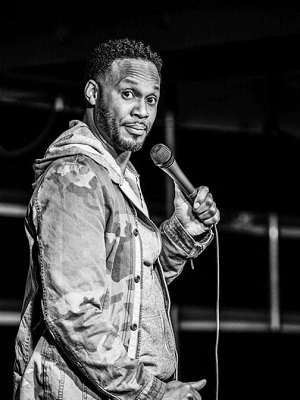 Login
for Additional Talent Info
(photos, videos)
If you do not yet have a user login,
register here
.
Cedric was born in Jamaica, raised in Montreal and now calls Toronto home.

A long serving professional who's graced stages across Canada and throughout Europe. He doesn't stop there…he's participated in radio shows, festivals, fundraisers and corporate events to name a few. He's had the pleasure of working with some of the industries big names such as Russel Peters, Shaun Majunder and Gerry Dee.

Cedric's passion and versatility is apparent when he's on stage and his love for making people laugh is undeniable.

Watch for him in the Halifax Comedy Festival airing on CBC Television fall 2018.
Testimonials
"Cedric Newman was excellent, he had a little bit of a rowdy crowd of construction workers. He knew how to handle them perfectly. The crowd was laughing the whole time. We would highly recommend him."
-Jarrett Zehr - KDM Erectors