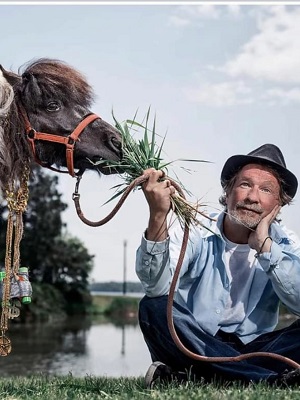 Login
for Additional Talent Info
(photos, videos)
If you do not yet have a user login,
register here
.
Chris Quigley has been wowing audiences and mastering his craft from the young age of 19, making him one of Canada 's top Comedians, and earning him an hour Special on CTV's well known "Comedy Now". With a wide range of topics and facial expressions that are second to none, he is sure to please all audiences young and old.

He happily tears up the mythologies of life, liberty and the pursuit of happiness with superb ease and accuracy. He is an energetic comedic force and a "kamikaze" humorist.

He's a favourite at the Yuk Yuk's clubs, colleges and festivals across the country. If you're a fan of comedy with little to no vulgarity, this is one comedian you do not want to miss!

Testimonials
"I've been doing comedy for many years now, and mark my words this guy is going to be a super star" Ben Guyatt – Host of Comedy at Club 54

"OMG f$@;?;g Amazing!!!!!! He was an excellent choice!" - Wendy, OHHA Janitorial Cleaning Company.

"Thanks for making our company party a hollering success! You completely lived up to your reputation for delivering the most wry and 'relatable' kind of humour – the kind that makes you snort! It was great how you incorporated the crowd into your act, and a real bonus when you brought your adorable dogs on stage to round off the show — generating many "awws" from the guests. I would definitely recommend you to anyone and everyone who would like to would like to beef up their event/party with guaranteed laughs. This is good, solid entertainment!" -The Canadian Kennel Club

Hi Chris, Thank-you Chris Quigley for making our Annual Christmas Party a huge success this year. It was amazing how right from the minute you walked on stage you had the 500+ audience in tears (laughing tears)!!! Our group of employees are so diverse, ranging in age from 21 - 70 that it's not the easiest crowd to entertain, but that didn't stop you....you read the audience like a book and I don't think there was a dry eye in the place. You are extremely hilarious and make it your passion to make your audience laugh! Laughter is the best medicine. I know everyone was in a happier mood after your performance. We would have loved for you to go on all night! Getting back to work this week, all our staff have commented on how much they loved this year's party and entertainment. They can't say enough about your jokes and the ease you have in making everyone laugh! Thanks for a great time, it was truly enjoyable and you made everyone smile. Hope to have you back same time next year! Take it easy! Sincerely, Michelle Murphy-Bukala, Supervisor of Business Operations, J. & T. Murphy Ltd.

Chris: I just wanted to let you know that your performance at the Rotary Club of Barrie was a huge hit. You managed to continuously entertain such a diverse crowd and I would highly recommend your performance to both corporations and clubs. Many thanks on behalf of the Rotary Club for the good laughs. - President Stu McMillan, Rotary Club of Barrie

Hi Chris, just wanted to let you know that your performance at our Company awards was a huge hit. We were looking for something that we could entertain our Real Estate Agents to build up the fun and energy level to accent our night of events. Chris you did just that. The audience was in a fit of laughter and the ice was broken to accentuate our event. I would recommend anyone that hasn't seen your performance, whether it is at a corporate level or a club level that they don't know what they are missing. Have Chris entertain for you and you won't be disappointed. - Regards, Doug Tunis, Broker / Branch Manager, Royal Lepage State Realty

This guy is funny! He was at our office party ( MicroAge) on the weekend and made me piss my pants ( not really, but he was damn funny) Give this guy a contract, if he has one already, get the extension clasue out with more money. We are lobbying the boss to get him back next year. Thanks for the laughs, good luck" - Greg Murphy

Chris, I want to thank you for coming to entertain us at the Insurance Brokers of Waterloo Region's Annual Christmas Dinner. What a fabulous evening. You were hilarious! We laughed from the moment you began, and many of my colleagues are still laughing today. Our members and guests are still talking about what a great time they had, and how much everyone enjoyed your performance. With more than 175 people in attendance last night you did not disappoint. The annual christmas dinner is always a sell out and expectations are high with regards to the entertainment. Whether young or young at heart, male or female, your humour connected with everyone in the audience last night. I would put you at the top of the list when it comes to Comedians and I recommend anyone wanting to ensure success at their next event to make sure they book you as their entertainer. Thanks again Chris. Sincerely, - Mary Riberdy / House & Programs Director, IBAWR,Vice President

Chris Quigley is one of the funniest comedians I have ever heard. He performed at the last minute for our sellout crowd when the scheduled comedian was unable to attend due to weather. He had the crowd in stitches in no time and kept them laughing until he left the stage. His comedy was socially acceptable and hilarious at the same time. Our staff, friends, and families are still talking about the excellent performance he gave as a headliner for us adding to the success of our fundraising event. Thank you Chris! We would book him again if the opportunity comes up. - Marjorie Crew (Family Service Kent)
Testimonials
"Everything was great. Chris was incredible. Lots of positive feedback from employees. He has a huge group of new fans. He was very considerate and accommodating about the use of the 'f' word. I left it up to his judgement/read on the audience if he wanted to let one slip here & there. Everything worked out perfectly. Thanks again for our assistance, our party was a hit!"
-Vicki B, Peak Engineering & Construction Ltd.
"Saturday's show (with Bryan Hatt, Travis Albers and Chris Quigley) was the best yet!!! Everyone had a super time. Thank you."
-Sandra M, CW Coops (Alliston)
"Chris was really funny. He nailed his set and played off of the crowd well. Some of the edgier jokes pushed some of the comfort levels of a few people but that's comedy. I would definitely recommend this to other organizations as an alternative work party option."
-Devon Leis, Leis Pet Distributing