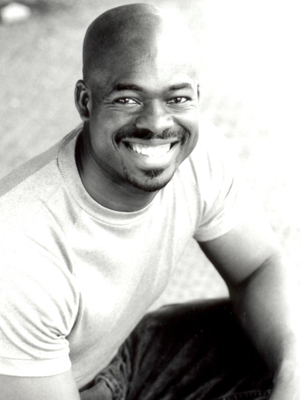 Login
for Additional Talent Info
(photos, videos)
If you do not yet have a user login,
register here
.
Roy Daye is a Jamaican born, Canadian raised stand-up comic whose styling reflects both his North American upbringing and his spicy Caribbean heritage.
His show is engaging, quick and smart.

His playful Jamaican anecdotes give a hilarious perspective to audiences everywhere. His ethnicity has given him a delightful out look that appeals to all cultures. He is a flawless professional that appeals to all audiences, with the ability to accommodate any situation whether a comedy club, corporate event, or fundraiser.

His material is cleverly clean or artfully crass but he likes to chat and has a real way with an audience that likes to chat back! He has audiences laughing in the aisles and loving his interactive approach. He is adept at making sharp and funny observations based on conversations with his audience. Whether elaborating on the adversities of relationships or talking about his Caribbean childhood he keeps the audience engrossed in the show from the very first to the last minute. His ability to work a crowd is marvelous and always has an appealing stage presence.

A favorite who has headlined at all the major comedy clubs across Canada including Vancouver, Regina, Niagara Falls, and the supper club in Toronto. From Montreal to Miami, Roy has been entertaining crowds from coast to coast.

As a stand-up comic or a Master of Ceremonies, Roy is definitely a crowd pleaser.