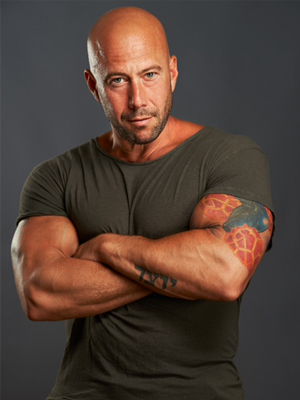 Login
for Additional Talent Info
(photos, videos)
If you do not yet have a user login,
register here
.
XXX RATED!
You can now catch him on Jay-Z's brand new tidal network and on Live at Gotham on AXS TV. Aaron Berg is a stand-up comic who lives in New York City. Originally from Toronto, Aaron has headlined all across Canada, England, Japan, Israel, Wales and select, educated pockets of the U.S. Aaron is one of the stars of the groundbreaking Television series 24 Hour Rental and is the author of the hilarious new book "Mr. Manners: Proper Etiquette for the Modern Degenerate" which was the #1 Bestselling Parody on The Amazon Bestsellers list in 5 countries. www.mrmannersbook.com Aaron has also appeared in the feature films The Lookout, The Boondock Saints 2 and his television guest appearances include ELEMENTARY, GOLDEN BOY, KING, Breakout Kings and Murdoch Mysteries. He has also been heard on CBC's The Debaters.
Aaron is a regular political panelist on One America News Network and on FOX NEWS affiliate WEZO radio. Aaron's one man show The Underbelly Diaries was a critical success Off-Broadway and he has appeared in numerous TV series and feature films including The Boondock Saints 2, The Lookout and the cult classic Detroit Rock City. Currently, Aaron is the host of FRANTIC COMEDY at the STAND NYC and continues to travel the world as a comic. His new CD COMEDY COLTRANE by COMEDY RECORDS is available on iTunes and his new book AMERICAN ETIQUETTE: FAILING UPWARDLY IN A FOX NEWS NATION is available on Amazon, Barnes and Noble and is rapidly climbing the ranks of political comedy bestsellers. Aaron also just shattered the world record for most comedy sets in a night with 25 performances throughout NYC.