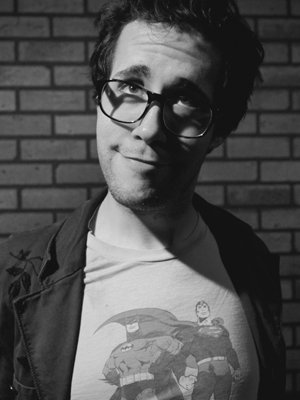 Login
for Additional Talent Info
(photos, videos)
If you do not yet have a user login,
register here
.
Matt Esteves has spent the past few years pursuing his dream to become a professional goof-off. He began by cracking jokes at every available open-mic night in his home town of St. John's, and then hopping around with a group of like minded skylarks to any venue that would have him. Recently he came in third place for the province of Newfoundland in the 2009 Great Canadian Laugh-Off, which he enjoys bragging about.
His comedy is subdued and thoughtful with a stage presence that is strangely mesmerizing. He combines neurotic theatrics with impenetrable aloofness.