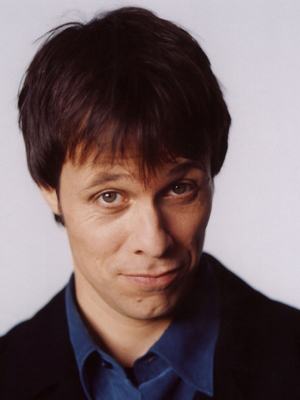 Login
for Additional Talent Info
(photos, videos)
If you do not yet have a user login,
register here
.
Insightful, rubber-faced, Vancouver-bred comic, Alan Park climbs to absurdly twisted heights. Years of touring internationally have sculpted him into one of the most versatile comics on the scene. Parks' reality is indeed bizarre. Witty but weird, smart but silly, he's most comfortable walking the precarious edge between the profane and the ridiculous.
Parks' spontaneous, subdued, but over-the-top approach comes naturally. He lives by the philosophy that the more philosophical he gets, the more proportionately silly the world becomes. He uses impressions and hilarious characters to explain his ideas. When he makes a point, it's usually at the end of a theoretical corkscrew. A prizewinning set at his Just for Laughs Festival debut in Montreal was no surprise to those who have already seen him perform, and led to his own episode of "Comedy Now" on CTV and The Comedy Network. Alan was most recently a featured performer at Toronto's Massey Hall on New Year's Eve.