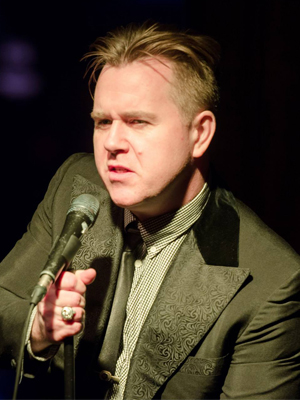 Login
for Additional Talent Info
(photos, videos)
If you do not yet have a user login,
register here
.
Dave Martin was born and raised in Toronto and believes anything can be made funny if approached at the right angle. Dave received his own hour-long stand-up comedy special for "Comedy Now" on CTV.
He was featured in the National Film Board of Canada's a documentary on stand-up comics called "The Next Big Thing". Dave has also had numerous appearances on Laugh Attack on XM Satellite Radio & C.B.C/ Sirius Satellite Radio. Most recently, he made it to the Toronto finals of Last Comic Standing and is the host of his own pod cast –"Corktown Radio" – that can be found at corktownradio.com. Don't miss his up front dark and hilarious observations of the world we live in.