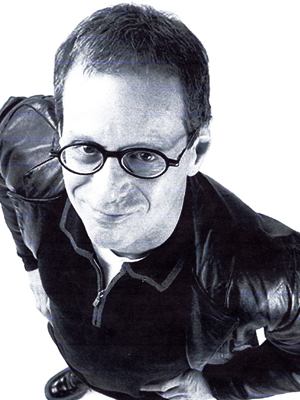 Login
for Additional Talent Info
(photos, videos)
If you do not yet have a user login,
register here
.
Michael Nemiroff began his career performing in front of people by teaching English literature to Quebec teenagers at Concordia University in Montreal, an which activity to which he always referred as "teaching the principles of vegetarianism to alligators." In 1998, Michael decided to leave the world of academics for the larger and more financially secure universe of stand-up comedy and immigrated to Toronto.
Since then, Michael has crossed our land from right to left coasts and back again, performing at comedy clubs, hotels, bars, restaurants, Canadian Forces bases, wedding chapels, bowling alleys, and taco stands. He has also performed at various comedy clubs in the Northeastern states of our Big Brother to the south, including such notable spots as Caroline's, the Comedy Cellar, and the misnamed Boston Comedy Club in New York City. He was also one of the last comics to feature at the fabled Catch A Rising Star in Boston.
Along the way, Michael has performed with comedy stars like Norm MacDonald, Dave Attell, and John Stuart. But his favourite comedy moment will always be that of performing in Cranbrook, B.C., in a comedy club containing forty-nine empty tables, and one table covered in puke. Ohhh, Canada!
He has been on television in Ontario on "Club 54" (Global), and on TVO. Michael appeared on CBC and CTV television in Quebec, where he also organized and featured in comedy fund-raisers for Alliance Quebec, the largest anti-separatist group in the Province. So he has done his little part for his beloved homeland.
Michael has also performed in dramatic productions in Montreal, notably Eric Bogosian's "Pounding Nails IntoThe Floor With My Forehead", leaving him with a taste for the stage and a month-long migraine. Michael has appeared in television commercials in Quebec and in Ontario, including one made to be shown in Romania, which apparently had consumers there clamoring for the return of the Cold War. Michael is an active comedy writer, and has written jokes for other comics (sometimes without realizing it), and has contributed material to The Tonight Show With Jay Leno. Michael doesn't take himself or the rest of you very seriously, and has developed a reputation for clever, off-beat humor, mostly at the expense of others.
Michael's current interests include the jazz trumpet, weaving blankets out of Hershey Bar wrappers for Korean War veterans, and conducting ripsaw classes for the clumsy. Doing professional stand-up comedy for a decade has left Michael with the satisfaction of having brought laughter to dozens of people, two tics, and the belief that the moon is trying to kill him.