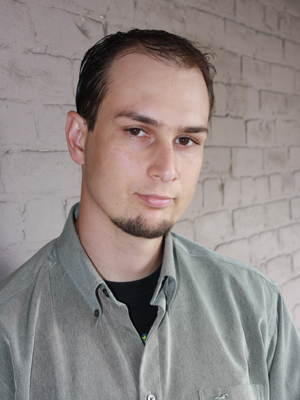 Login
for Additional Talent Info
(photos, videos)
If you do not yet have a user login,
register here
.
From his birthplace of Vancouver Island to the shores of Newfoundland, Danny has literally made Canadians laugh from coast to coast, while building a considerable, global following online for his unique stand-up comedy.

With over 3 million views, Danny's comedy has been featured on every one of the world's biggest comedy websites, including several times being featured on the front page of Will Ferrel's Funny Or Die, the front page of reddit.com and even being voted "The Hottest Thing On The Internet" by megasite CollegeHumor.

Capable of shifting gears into more cerebral comedy... in 2013, Danny hosted the political themed comedy night "Left Hook, Right Jab" at JFL42 in Toronto, featuring Canadian comedy legends Glen Foster and Alan Park. He is a contributing writer to the political humor website "RiotWire," and performs on their political themed stand up comedy shows as well. Danny draws from experience working in political advertising, as well as contributing articles to the news portal "CollapseNet" - formed by Michael Ruppert of the cult documentary hit "Collapse." In 2014, he went on his second tour with Aaron Berg as part of Yuk Yuk's infamous "Cold Dark January."

2012 saw Danny Mendlow be one of a select group of comedians invited to the first ever Pile of Funny Bones Comedy Festival in Regina, Saskatchewan, performing successfully on several shows, including headlining the 'Dirty Show', his own featured showcase, a fundraiser for aboriginal cancer, and finally culminating in being voted "The MVP of the Festival" and closing out the 'Best of The Fest' final show.

2012 also saw Danny become one of the three founding members of the film production company "Timshel Pictures" – leading to multiple film, TV and online ventures, and sewing the seeds for a very exciting 2013/2014. As an award winning screenwriter, and now the Head of Development for Timshel Pictures, Danny is sought after as a respected writer for film and television, specializing in comedy, script doctoring and creative concept development.

"No doubt, Danny is one of those comics that deserves to be on TV, but is having a hard time due to his subject material." - WebTVHub.Com

The Executive Producer and founder of the uncensored comedy website WWW.TOOFAR.TV - Danny has filmed, distributed and produced countless hours of Canadian comedy, building an online presence and a home for many of the top comedians in the country. In 2012 he successfully directed Darcy Michael's One Skinny Bitch – Canada's first direct download, online comedy release, premiering opening night at the Bootleg International Film Festival to a sold out audience.

Danny plays the 'Voice of Jesus' and is the Head Writer for the controversial animated web series JFC - now featured on Kenny Hotz's Premium Youtube Channel - Canada's first dedicated online comedy network. JFC is the only show featured on Hotz's channel other than his own work, and finished second in the Fox and Seth McFarlane sponsored "Aniboom Animation Challenge."