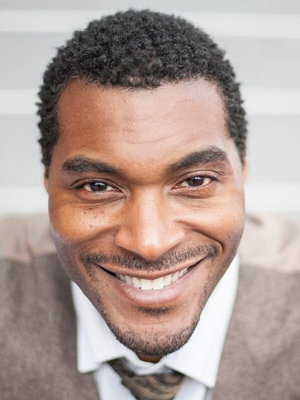 Login
for Additional Talent Info
(photos, videos)
If you do not yet have a user login,
register here
.
Patrick Haye has grown to be a favourite wherever he plays. He has been featured on the Panel on CBC's, George Stroumboulopoulus Tonight and has opened for Gerry Dee (Mr. D), Brian Callen (Mad TV, The Hangover), Eddie Griffin (Undercover Brother), and Harland Williams (Dumb and Dumber, Half Baked).
His hilarious observations, storytelling, and musical keyboard comedy pieces has Patrick busy performing at clubs, colleges, universities, and corporate events all over the country.
2019 - Laugh Out Loud Sudbury Comedy Festival
2017 - Cottage Country Comedy Festival
2017 - Winnipeg Comedy Festival
2016 - JFL42 - Toronto
2016 - TV Taping for Kevin Hart's Laugh Out Loud Comedy Network
2016 - Just For Laughs Comedy Festival - Montreal
2016 - Icebreakers Comedy Festival
2014 - Writer for the Canadian comedy hit series Spun Out
2013, 2015 - Halifax Comedy Festival
2013, 2016 - Laugh Out Loud Sudbury Comedy Festival
2012 New Years Eve Comedy Extravaganza at Massey Hall, Toronto
2010 - Finals in the $25,000.00 Yuk Yuk's Great Canadian Laugh Off
2007 - Runner-up for the prestigious Tim Sims Encouragement Award
Testimonials
"Patrick was incredibly funny, super friendly and a great act. Our staff have been gushing about the experience since Saturday. Patrick was very polite, friendly and super easy to work with... He read our crowd with a true mastery of comedy and adjusted to their comfort level... we literally had someone rolling on the floor laughing and the entire room in stitches. He was a perfect act for our needs. Suffice to say, Rental City loves Patrick Haye! Thanks for your help in making our party an amazing one!"
-Erica M, RentalCity.ca
"The show was a great success and Patrick was wonderful. He had the audience in tears and you could tell the crowd really enjoyed themselves. It was a much needed break from the ship's daily tasks. I had several sailors come up and tell me how much they appreciated him and his humour. His show was definitely within the boundaries of the CAF OP Honour mandate. On another note, he was so easy to deal with .... very professional, quick to respond and really low maintenance (and as you know, not all musicians/comedian are!). And, he is a lovely person :)"
-Teri - Canadian Armed Forces