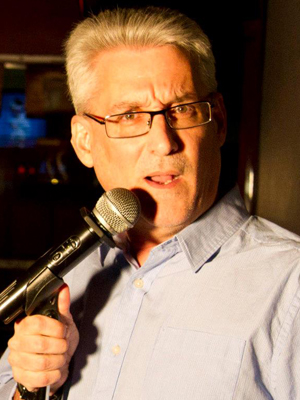 Login
for Additional Talent Info
(photos, videos)
If you do not yet have a user login,
register here
.
Celebrating his 32nd year in the business, Mike Dambra has become a comedy staple across the United States and Canada.

Known as the smart ass king of comedy, Mike comes armed with the ability to adapt to, and interact with,any audience. Mike's interactive style has earned him rave reviews in every venue and festival he's played in and is known for having audience members come back more than once in a week because the show is always different.

A native of Rochester, New York and now residing in Edmonton,Alberta Canada, Mike has worked with acts from Mick Foley to Michael Bolton, Adam Sandler to Jim Brewer, Rosie O'Donnell to Paul Reiser. The Calgary Sun says, "Brush up on your sit-ups before you see this show, otherwise your stomach muscles will hurt the next day!"