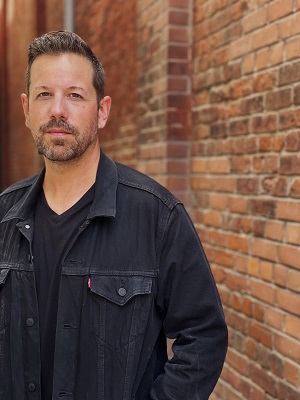 Login
for Additional Talent Info
(photos, videos)
If you do not yet have a user login,
register here
.
Peter Anthony is a Canadian Comedy Award winner (Breakout Artist) and nominee (Best Male Comedian) originally from the small town of Pictou, Nova Scotia. Some of Peter's credits include Montreal's Just for Laughs Festival, CBC's Halifax ComedyFest, Toronto's North by Northeast (NXNE) Festival, CBC Radio's The Debaters and television appearances on CBC, CTV Comedy, MuchMusic, and MTV. Outside of the club and festival circuit, Peter performs as a corporate entertainer. Some of his past clients include Tim Hortons, Procter & Gamble, Bell Mobility, Maple Leafs Sports and Entertainment Partnership, and SickKids Hospital. For more information about Peter be sure to visit peterisfunny.com.
Testimonials
"Since 2005 we have hired comedians to perform at our Christmas party. I must admit that in the past, our choices were not as funny or entertaining as Peter Anthony. Peter was HILARIOUS! A pleasure to work with and he worked the crowd quite well! He had everyone including our CEO in stitches. It is late Monday afternoon and I am still hearing these words "Man, that comedian was freakin' hilarious!" Peter even held his ground with the hecklers. Peter is funny, talented, punctual and very polite when he's not performing. We at PPFD would love to have Peter Anthony perform for us again."
-Denise R, PPFD Ltd
"Peter did an excellent job. He arrived on time and did a great job of entertaining the crowd. It was clear he had done some prep and understood who his audience was. I think the group really enjoyed his performance. Please pass on our thanks for a job well done."
-Desjardins Investments