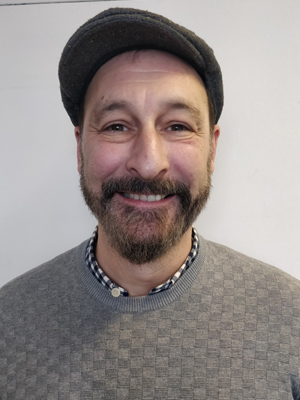 Login
for Additional Talent Info
(photos, videos)
If you do not yet have a user login,
register here
.
Born in Montreal, raised in Oakville and currently living in Toronto, he has over 50 film and television credits as a comedian, actor and writer and has performed stand-up comedy throughout Canada, the U.S. and Europe – please welcome… Tony Krolo.

As a comedian whose cool sophisticated style blends razor-sharp wit with an incredible ability to see the absurdities and provocations of modern day relationships, Tony is very much in demand. With his father's Croatian brashness and loud features on his mother's stubborn French-Canadian face, his comedy comes honestly out of his own experiences with the foibles and follies of everyday life. His affable, engaging style and hilarious take on everything from pop culture to popping the question, have made him one of the most eminent comedians in Canada today.

He won 'The Funniest New Comic' contest at Yuk Yuk's in his first year, and now headlines top comedy clubs across the country; he has taken his act to the U.S., the U.K., Holland, and the Middle East. Tony's reputation as a talented performer has led to invitations to perform at festivals in Montreal, Manchester, Reading, Thunder Bay, London and Amsterdam.

Specialized corporate performances have been a main focus of Tony's writing. His first big company gig was a prestigious Bell Canada Awards Gala. Since then, he has gone on to write and perform specific material for McDonald's, Royal Bank, Home Depot, Labatt's, Sears, Dylex Group, and all branches of the Military, to name a few. His forte is hosting corporate functions, using humour to warm-up the crowd and relay themes and messages in a mature, witty and clean performance.

Television and film have also been an important part of Tony Krolo's career. He is a recurring 'Mall Cop' on Disney's Naturally Sadie comedy series and has been featured in several Tim Horton's commercials. You can also see Tony as a bird-like businessman smashing into a phone booth for 'Bud Light', and a silly Samurai play fighting with his son for the National Fatherhood Initiative. In addition, he's had his own comedy and sketch comedy specials and has done award winning popular ads for Mars Bars, Clorets and Shirriff. Plus, every Christmas, he plays a clumsy cop in Tim Allen's The Santa Clause.

Tony Krolo's impact on a crowd is inspiring. His imagination for improvising is impressive to say the least, and his unique conversational style keeps people talking long after he's left the stage.