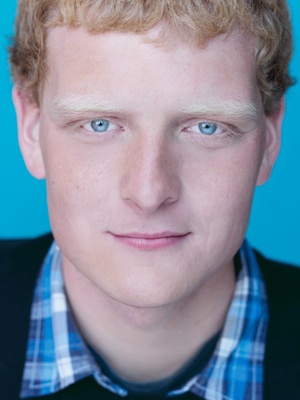 Login
for Additional Talent Info
(photos, videos)
If you do not yet have a user login,
register here
.
Over the last 16 years John Hastings has appeared at every major comedy festival in the world including Edinburgh, Melbourne and Just for Laughs Montreal. He has told jokes on BBC Radio 4, BBC 1, BBC 3, Comedy Central, CTV Australian Comedy Channel, and CBC The Comedy Network. He is also the COCA Comedian of the Year, a Martin Sims Award Nominee, an Amused Moose Comedy Award winner, and was briefly a viral sensation after Dennis Rodman heckled him in Los Angeles. Oh did he perform on AGT and get a standing ovation from the judges with no real audience. YES! Does John have a drybar special coming out soon? Yeah. Yes. Yes he does. COME SEE THIS PUNK.
Testimonials
"I had the pleasure of working with John Hastings for the rollout of a new television channel at the Bite-tv press launch.... I found him to be one of the most professional and entertaining young comedians I've seen and worked with... John was able to connect with the audience and his performance, both fresh and relevant, set the tone for a success Bite-tv launch presentation... I recommend him as a comedic performer for any situation or event. "
-Marcia M, Creative Consultant, Bite TV