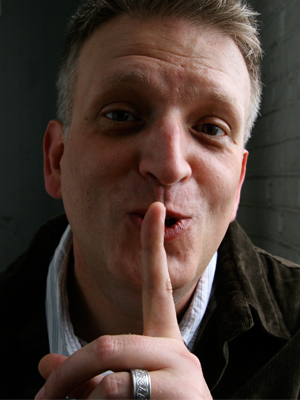 Login
for Additional Talent Info
(photos, videos)
If you do not yet have a user login,
register here
.
Marcus hails originally from Newfoundland, and has been trying to escape the stereotype ever since. The fact that he lives in Alberta now, really doesn't help his cause. This irony is not lost on him. It has tempered his sense of humour, making him wickedly funny.

Whether he's raging on about pop culture, personal relationships, or politics, his fiery wit focuses in on the subject like a laser beam.
He was one of the founding members of "The Audiotoon Theatre", a sketch comedy troupe based out of St. John's. He's appeared on CBC's "Madly Off in All Directions", and in the past has contributed regularly to "Definitely Not The Opera."

His material has been featured on XM Radio's Laugh Attack, and has also appeared in several feature films.