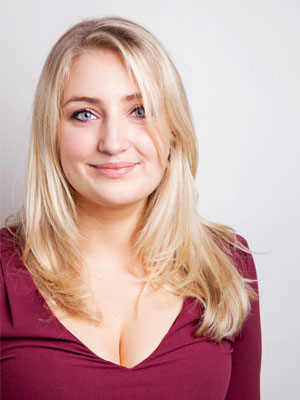 Categories:
Western Canada Comedians
,
Fundraiser Clean Comedians
,
LGBTQ-Friendly Comedians
,
College/University Humour
,
Sports Humour
,
Political Humour
,
Relationships Humour
,
X-Rated Humour
,
MC/Host
,
Customized Writing
,
Female Comedians
Login
for Additional Talent Info
(photos, videos)
If you do not yet have a user login,
register here
.
Sophie Buddle is a Vancouver based rising star. At only 23 years old she's already been featured at the Just For Laughs festival in Montreal, as well as JFL42 in Toronto and JFLNorthwest in Vancouver. You may have heard her on CBC's The Debaters, she was also runner-up in the biggest comedy competition in Canada - SiriusXM's Top Comic, and she has her first album coming out this year. Check her out but don't like "check her out".