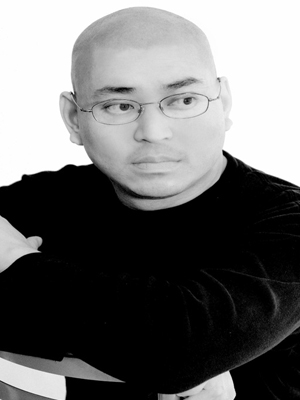 Login
for Additional Talent Info
(photos, videos)
If you do not yet have a user login,
register here
.
Welby Santos first began doing stand-up comedy in his hometown of Edmonton. The source material for his act has included his Traditional Catholic upbringing as well as his experiences as a 1st generation Canadian raised by traditional Filipino parents. Relationships and his other experiences in life have also found their way into his act.
His act has been described as very subtle with hard hitting punch lines and social overtones. He constantly uses pop-culture references in his material with a darkly comic twist. Adaptability and diversification are two traits he is well known for. His ability to adjust his act to various audience preferences almost instantly is something that has made him very memorable. Since then he has toured extensively across North America.
Most recent accomplishments being the opening act on the Russell Peters tour. Also he has appeared on Halifax Comedy Festival for CBC Television. As well Santos has been featured at the Asian Show at the Orange County Comedy Festival. A headlining week at the renowned Comedy Nest in Montreal is also another highlight. Television credits include the CBC Halifax Comedy Festival, and the series finale of ELVIRA Kurt's ADVENTURES in COMEDY. He has also been making inroads in the United States and has been performing at comedy clubs in the Los Angeles. He is also a regular performer at various venues all across the country.