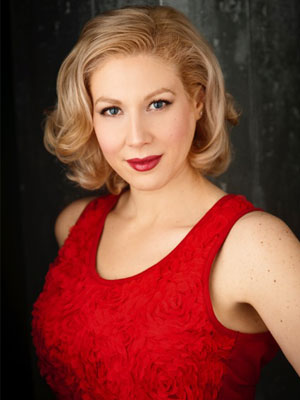 Login
for Additional Talent Info
(photos, videos)
If you do not yet have a user login,
register here
.
Larke Miller is a Vancouver based stand-­‐up comedian, actress and writer. She began her career as an actress in her teens. Her love of comedy and interest in writing led her to Los Angeles where she was accepted into the Groundlings program. It was in Los Angeles, that she began performing stand-­up comedy.

Larke's soft spoken and feminine style belies her provocative observational humour. Larke's writing is satirical and ironic.

Early on in Larke's stand-­up career, she was selected as a Los Angeles finalist on NBC's Last Comic Standing. This led to her comedy being seen on The Tonight Show on NBC. Perhaps the biggest highlight of Larke's stand-­up career was performing on The Late Show on CBS. Larke has also been featured in a Comedy Now special for CTV/Comedy Network.

Larke's acting credits include iZombie, Signed, Sealed, Delivered, and the critically acclaimed Canadian film Sitting on the Edge of Marlene. The sci-­fi rom-com short film Pluto, which Larke wrote, produced and directed will be released in 2019.