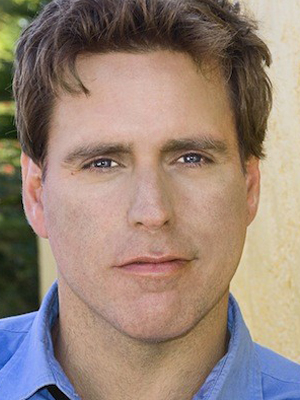 Login
for Additional Talent Info
(photos, videos)
If you do not yet have a user login,
register here
.
With appearances on CBS' The Late Late Show With Craig Ferguson, the new TV series Comedy.tv, performing in sold-out clubs and theaters, and two of his own prime time stand-up comedy specials, comedian/screenwriter and novelist Michael Gelbart is truly someone to to watch for. He has a non-chalant, audience friendly approach, meshing ad-libs with material that is completely unique. His debut novel "The Other Oprahs" is rapidly gaining momentum and has been called "hilariously inspiring."

Michael started his comedy career in high school and continued through college. After graduating from broadcasting school, he landed his own episode of the CBC series "Comics", his first national exposure, showcasing his abilities as a performer and writer. A second TV special followed as well as offers to write and perform. He was head writer of the Gemini Awards, wrote and co-starred in The Weinstein Company DVD "A Very Cool Christmas" which airs annually on Lifetime and is currently writing/performing on a number of shows for Disney, Cartoon Network and Teen Nick.

Dividing his time between Canada and in the US, Michael has been performing all over North America and has several screenplays and original series currently in development.