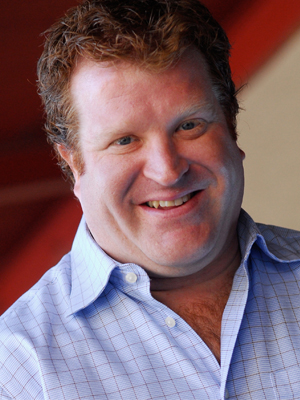 Login
for Additional Talent Info
(photos, videos)
If you do not yet have a user login,
register here
.
"Made in China" and imported to Canada at the tender age of six, Greg Kettner brings a refreshing brand of comedy to the stage at clubs and corporate events alike. His comedy career began when he was asked to replaced a comic at SAP's Annual Sales Kickoff in Las Vegas in front of 3,500 co-workers.
After an accomplished 12 year career in sales, Greg made the leap from corporate sales to stand-up comedy with much fanfare and success. Three years later, he is one of the hardest working, up and coming comics in North America.

Greg realized he had "made it" when he was asked to open for Norm Macdonald (Saturday Night Live) and Norm responded with "You made me laugh. Keep doing what you're doing—you're a great comic."

Greg has been featured at the Vancouver Comedy Festival, Calgary FunnyFest and on SiriusXM Radio. He's also appeared on CTV, The W Network, The Food Network, Shaw TV and Bite TV. He has also helped raise over $45K for various charities such as Jest for Joy, Movember, The Boob Tour, Movember Canada, Leukaemia & Lymphoma Society and Kayak for a Cure.

Greg lives in Vancouver, Canada and enjoys cooking, traveling and playing hockey.