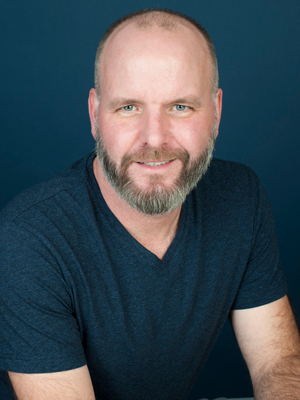 Login
for Additional Talent Info
(photos, videos)
If you do not yet have a user login,
register here
.
Jeff has quickly established himself as a rising star in the Canadian comedy scene and was nominated for a prestigious Canadian Comedy Award. Jeff is also a favourite on the festival circuit having appeared at the CBC's Winnipeg and Halifax Comedy Festivals and the Icebreakers Comedy Festival. As well, he can be heard on XM Satellite Radio and has appeared three times on The Being Frank Show. As a writer, Jeff freelances for several major advertising agencies and does script consulting for Disney.

When he is not winning over audiences and readers with his outstanding writing, Jeff can also be seen in his many commercials. He has appeared in international campaigns for many large companies such as Budweiser, Honda and Canadian Tire.

Regardless of the medium, Jeff is an undeniable talent that should not be missed.

Testimonials

"Very good...he was funny... great timing... added content specific to my wife which was a nice touch... very satisfied. I was fine with some R-rated... a couple of parents didn't send their kids upstairs so I think he changed some things on the fly... pretty amazing...Thanks!" - Eric
Testimonials
"Thanks again for arranging to have Jeff Elliott perform at our function. He was just great and his act was definitely the highlight of my husbands party! He was very very funny and he worked our crowd perfectly, and he is a very nice person as well. I can't tell you how many people called me after our party to comment on how great Jeff was and how much they enjoyed his show. I imagine a house party is much harder to work than a staged performance, because you don't know what to expect and Jeff was fabulous. He truly is a wonderful comedian and a true seasoned performer."
-Silvia Y, (private birthday party)
"I wanted to send you a quick regarding Jeff Elliot, his performance was fantastic, he is very comical and exactly what we wanted for our corporate holiday luncheon. Great and clean comedy. Our group very much enjoyed his performance. We will definitely be calling Yuk Yuk's for any future entertainment with our regional office."
-Sandy Medeiros - Best Buy Canada Ltd.
"Our Christmas event was a huge success topped off by the hilarious Jeff Elliott and his brilliant routine. Yuk Yuk's & Funny Business organized the whole booking and the entire event worked so well, many of our staff were talking about it several days after the event. Jeff is funny in an unconventional way. His expressions and his delivery always catch you off guard. He totally cracked us all up!"
-Michael Konopaski, PhD, CPA, CMA, CFP - Inclusive Advisory