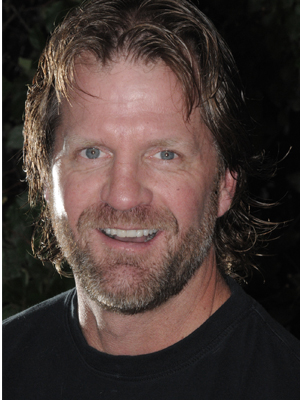 Login
for Additional Talent Info
(photos, videos)
If you do not yet have a user login,
register here
.
Scott Dumas is truly a comic for every occasion, with thousands of performances under his belt ranging from corporate functions and fundraisers to golf tournaments and theatres. In Scott's first year as a comic he was a finalist in Alberta's Search for Funniest New Comic and has since showcased for Just for Laughs five times and performed in six different countries. He has headlined comedy clubs from coast-to-coast and can be heard on XM radio talking about gourmet pizza and his Mom's nipples. In his career he has worked with such accomplished comedians as Harland Williams, Tommy Chong, Emo Phillips, Mike MacDonald, Judah Friedlander, Ari Shaffir and Gilbert Gottfried. Most recently Scott performed at the 2014 YYCOMEDY Festival in Calgary as well as the 10th Anniversary show for the prestigious and long running Comedy Monday Night.

Testimonials

I was introduced to Scott Dumas on my 40th birthday party, what made this a very special night for me I had no idea that my husband had talked to Scott about coming over to our "shop" to give a comedy performance that night, I was a little intoxicated at the time Scott had arrived, and just thinking he was one our our employees I thought nothing of him being there, until one of our great family friends got on the microphone and announced for me to come upstairs and have a chair..... and there he was Scott Dumas or as I liked to call him Duane. Well I was thrilled with his comedy act and I was very impressed that he took the time out of his scheduled performance in Cranbrook British Columbia to come to our "shop" and entertain forty some people that he had never meet before, and made us all laugh until our stomachs hurt. Scott not only is a great comedian he is also a great human being, my friends had the time of their lives and I had a great 40th birthday party. Scott you will always be welcome over to the shop anytime, it was great meeting you and look forward in seeing you again in your travels. Thank you so very very much for taking the time out, and giving us a great memory in our journey in life.
- Your friends, Jan and Brad Tannas and all of our friends from the "SHOP"
Testimonials
"As one of the comedians with Funny Business Talent Agency, Scott Dumas was employed by the St. Albert Youth Community Centre and the Kinsmen Club of St. Albert for their annual Comedy show... Scott was not only a great comedian, who had the hundreds in attendance roaring in laughter, but he was a pleasure to deal... I am pleased to recommend him to any organization."
-Neil K - Alderman, City of St. Albert
"Scott Dumas was our headlining act for our Rotary Club's annual Chicken N Chuckles night and he was excellent. Everyone enjoyed Scott's performance and talked about it for days after... Scott was a pleasure to work with and I would recommend to anyone to hire Scott for your event."
-Cameron C – President, Rotary Club of Airdrie